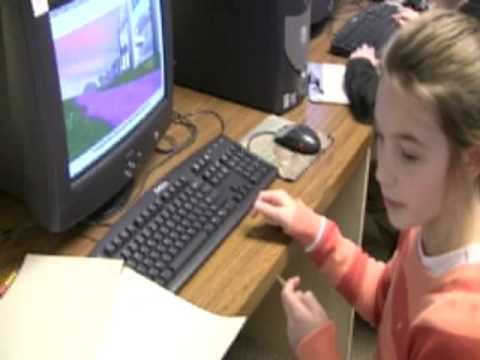 Given the increase in interest surrounding use of virtual environments such as SecondLife, Quest Atlantis, even World of Warcraft to support learning and teaching, I've been spending more and more time reading up on use cases and examples of situations when they have been implemented in practice – and particularly what the results have been.
A video released by Education.au recently (embedded above) discusses exactly this.  According to the description:
"This video explores the educational use of immersive environments and provides case studies from Second LIfe, Quest Atlantis and World of Warcraft. Includes interviews with educators and a student. Produced for Education.au's Immersive Learning Unit. For more information, visithttp://educationau.edu.au/ilu"
One educator in particular who I have been following closely is Sarah Stewart, who has been closely involved in the New Zealand virtual world education group, Second Life Education New Zealand (SLENZ).  According to the project blog:
"Using the multi-user virtual environment Second Life, the project aims to delineate and demonstrate to New Zealand educators and students the educational strengths or otherwise of learning in a virtual world."
Sarah has also devoted considerable energy into documenting the project's development on her own blog, Sarah's Musings.  Reading through the dozens of posts covering Secondlife we are able to gain a very holistic picture of the project, from the underlying literature review prior to development, through various phases of construction, to student feedback and her own reflections on the process.
It is a very valuable resource for anyone interested in exploring the possibilities and affordances that Secondlife may offer to education.
A video depicting elements of the project is included below.  According to the description:
"This video gives a brief overview of the normal birth scenario that has been developed in Second Life as part of the Second Life Education New Zealand project (http:slenz.wordpress.com). In this scenario, students (and anyone else interested) can work their way through a normal birth as both midwife and birthing woman, making assessments, decisions and actions.

The birth unit can be found in Second Life: http://slurl.com/secondlife/Kowhai/82/213/35/

More information about the scenario, please look here: http://wikieducator.org/The_virtual_birthing_unit_project